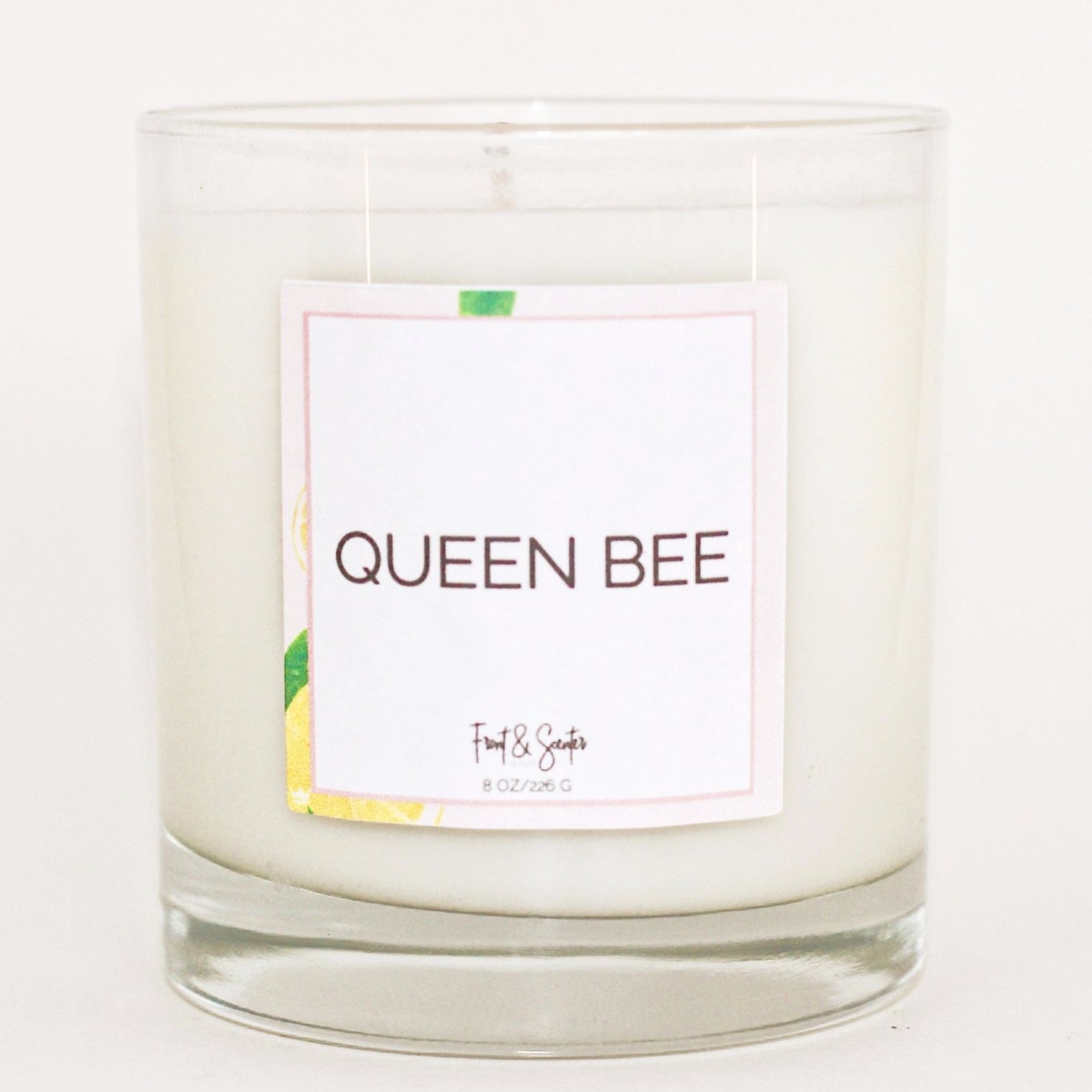 Queen Bee
When life gives you Lemons, mix it with Pomegranate and Peony, and you'll get Queen Bee! Set the tone on a Saturday morning or after a day of being the best you there is. The world is your queendom and you can be reminded of that when you experience Queen Bee!
Notes: Lemonade, Pomegranate, Peony
Stand out. Be Outstanding. Front & Scenter.
4-8oz.
Candle burn time: 30-60+ hours.